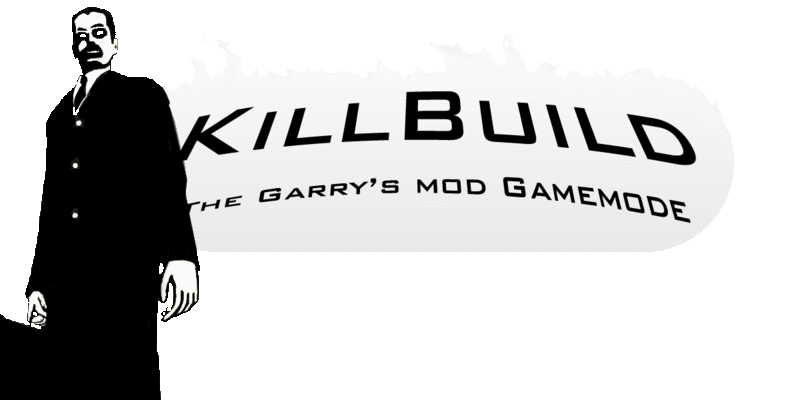 KillBuild
(this gamemode is 95% finished)
Is a gamemode where you both build and kill. For each player you kill you get 15$ and for each NPC you get 5$, but you can get bonuses for:
Headshot - 10$ (hit the head and kill the person)
CrippleShot - 5$ (hit the legs and cripple the player, reducing their speed for 80%)
Tummyache - 5$ (hit the player's stumach!)
HeartSplit - 10$ (hit the player's heart)
You start with a simple pistol and a frag grenade. To make the nubs have an advantage, the players that join gets ubernice the first 5 frags, then they go to normal modus.
If you press F1 you open a shops menu, where you can buy weapons, godmode for 10 seconds, cloaking, and things like that.
If you press F2 you get the "create team" window up. Here you can make your own team, that requires a password to join. Put a name, colour and password for the team, and press "done"...
If you press F3 you get a window up that allows you to drop money to other players!
If you press F4 you create your own special spawnpoint where you stand.
You can build your own bases, wire is allowed. Some of the tools cost money to use, like turrets, wire-turrets and expression bricks.
Ps. Making bases with your own team is really fun! With übernice security systems, lots of mulleh, weapons! For the win!